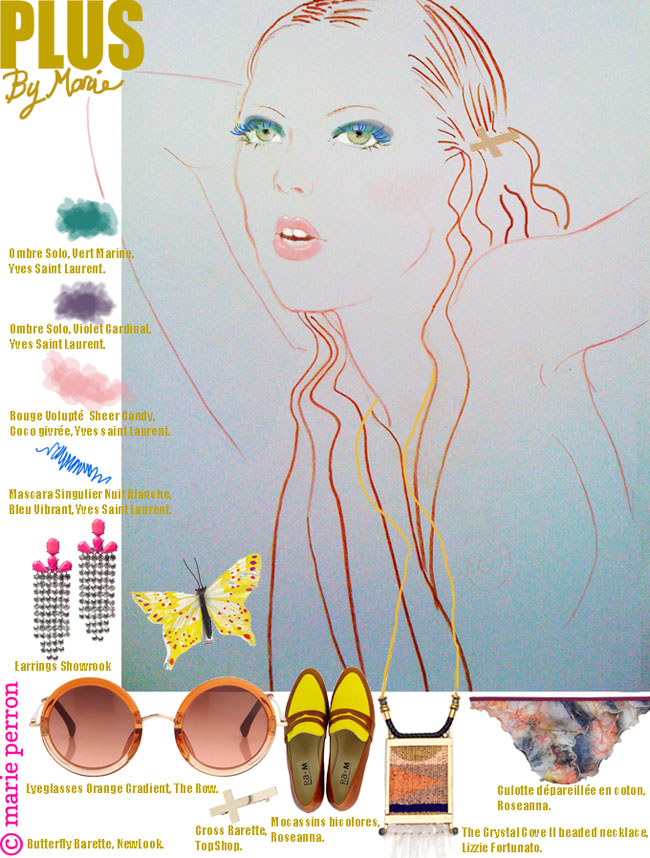 JUNE HITS: Ombre Solo, Vert Marine,Yves Saint Laurent. Ombre Solo, Violet Cardinal,
Rouge Volupté  Sheer Candy, Coco givrée, Yves saint Laurent. Mascara Singulier Nuit Blanche,
Bleu Vibrant, Yves Saint Laurent. Earrings Shourouk. Eyeglasses Orange Gradient, The Row.
Mocassins bicolores, Roseanna. Cross Barette, TopShop. Butterfly Barette, NewLook. Culotte
dépareillée en coton, Roseanna. The Crystal Cove II beaded necklace, Lizzie Fortunato.